SNAPSHOT: AUGUST 2020
Sophia's mask-tivism
Sophia Lingeris of Virginia Beach, Virginia, doesn't just make facemasks — she makes a difference. She sells her masks to benefit Operation Smile because, as the 11-year-old told us, "they help people born with the same condition as my mom." READ MORE.
STUDPRO RECAP

Fans to Philanthropists:In the last edition, we told you about best friends Sriya Krishnan and Chloe Wise, who started their Operation Smile club because they were inspired by their favorite actor, Smile Ambassador Michael Trevino. He read their story and has a special message for the dynamic duo.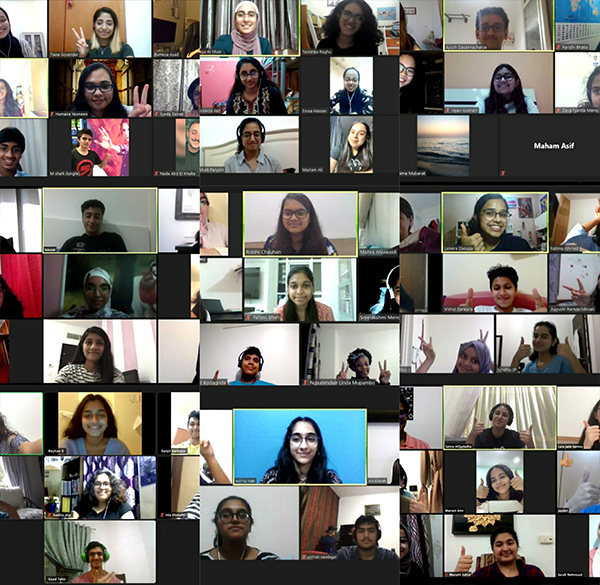 U-Leading the way: We're so proud of the Student Programs team in the UAE: After two months of planning, they held their first Virtual U-Lead at the end of August. More than 50 students joined in, with 20 local and international speakers presenting and leading discussion. But that's just the beginning! Kyla of the UAE team says they're already planning their next digital gathering for November.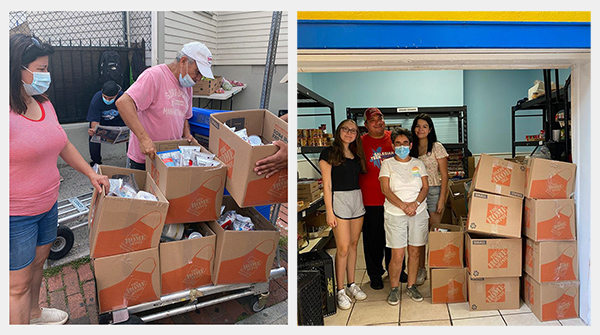 Families4Families: Our Families4Families effort has officially expanded outside of Virginia! The club at Edgemont Jr/Sr. High School partnered with the Don Bosco Community Center, where they have been giving meals to families financially impacted by COVID-19. The club fundraised for and delivered 40 bundles of non-perishable food items that will feed a family of four for up to a week. These bundles will be given out to more than 500 families in need in Port Chester, New York.

Serving Smiles: In St. Louis, Missouri, our Ladue club teamed up with three local bakeries — Tony's Donuts, Great Harvest Bread Co., and La Bonne Bouchée Patisserie & Cafe — to donate baked goods to health care workers at Barnes Jewish West County Hospital.
TOP SHOT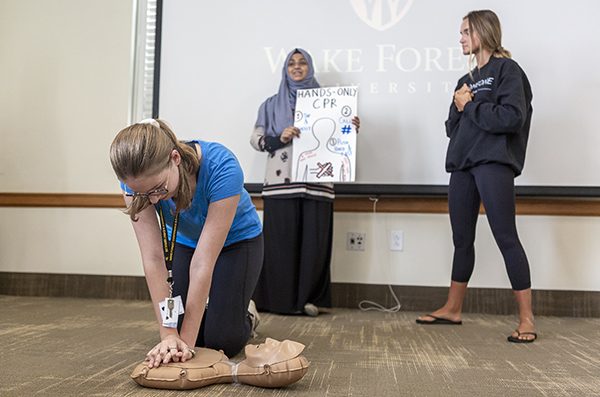 Photo by Carlos Rueda — Operation Smile
Full of heart: Sept. 29 is World Heart Day, and since you put your heart into all your Operation Smile efforts, we thought we'd share one of the many ways you've made a heartfelt difference. Since we began teaching hands-only CPR in 2017, our student health care educators have taught the skill to hundreds of families in a dozen-plus countries.
ADVOCATES IN ACTION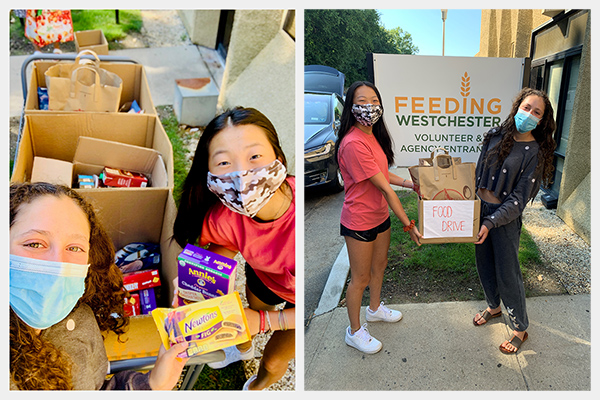 New York: The Scarsdale High School club organized a weeklong food drive and collected more than 250 items for the food bank, Feeding Westchester. The items will be distributed to community members in need across Westchester County.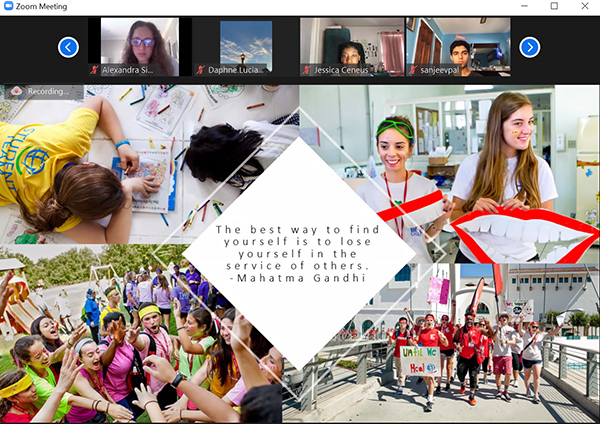 Northern U.S.: Over the course of two weeks, the three Northern U.S. Regional Leadership Councils representing New Jersey, New York, Midwest and Pennsylvania met via Zoom for a skills-building retreat. The sessions provided each council with more training about fundraising, event planning and more, along with brainstorming potential club activities and planning regional events.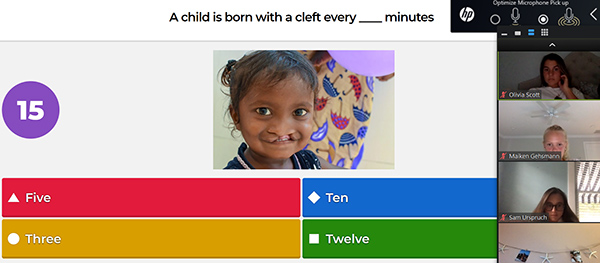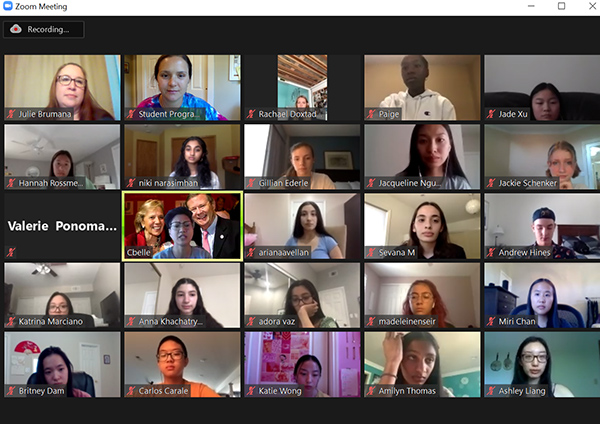 U.S.: The Southern Regional Leadership Council wrapped up their joint virtual retreat with the Western and Northern regions. It was three days of getting to know each other, listening to guest speakers on fundraising and event planning, and planning for the new school year. The Southern RLC is made up of students in Florida, Georgia, Kentucky and North Carolina.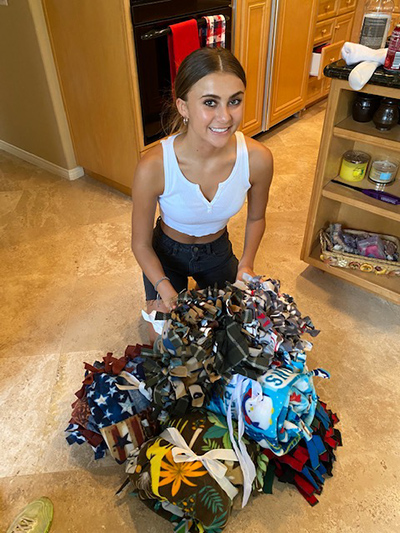 California: Yazzie, the president of the club at Huntington Beach High School, dropped off canned food and fleece blankets that were collected by students and donated to at-risk veterans.
U.S.: Students from the North and South worked on business ideas to submit for Yellow's Summer of Innovation business plan competition. They worked through the summer to perfect their business pitches in hopes of winning the competition and earning funding for their clubs. In total, three business plans were submitted on behalf of Operation Smile!

Operation Smile club representatives from Washtenaw International High School in Michigan, The Horace Mann School in New York, Alpharetta High School in Georgia and Ladue in Missouri.
Smile Saturdays: Follow @osstudpro on TikTok and check out Smile Saturdays, a regular video series created by our U.S. National Leadership Council.
Russia: Operation Smile Russia held workshops for dental students from Astrakhan State Medical University. They learned maxillofacial and plastic surgery from Andrey Ostanin, and heard from Ankur Pandya on emergency care, maxillofacial injuries, and the clinical experience of dealing with COVID-19.
ISLC SCHOLARSHIP FUND
Investing in the Next Generation
In every edition, we share the story of a student whose ISLC attendance helped them grow. Today we introduce you to Jamie Erkoboni, and we ask that you consider contributing to our ISLC Scholarship Fund. You can help pave the way for students from 12 low- or middle-income countries to attend our next global gathering of students.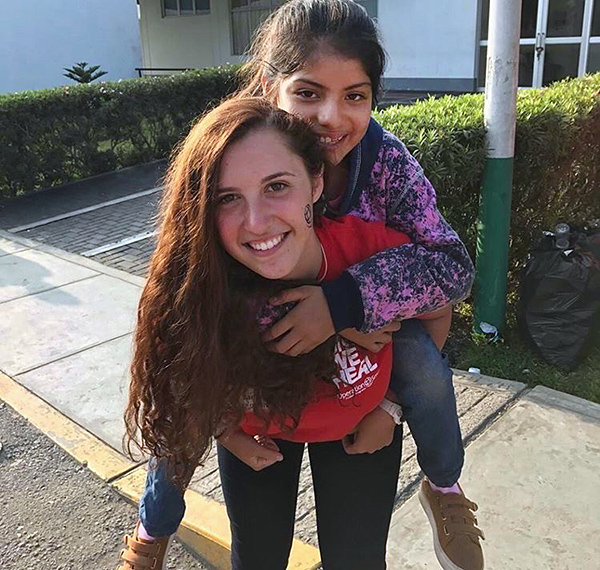 Even after a long day of coast-to-coast travel, Jamie Erkoboni said she arrived home "ready to take on the world" after her first International Student Leadership Conference in 2016.
And she did just that. From attending more ISLCs — 2017 in Rome as an assistant team leader and 2018 in Seattle as a team leader — to serving as a health care educator on a medical mission in Lima, Peru, Jamie's first conference experience led to a never-ending amount of involvement and support for the organization.
"I worked my way up," said Jamie, who's from Bel Air, Maryland. "Each ISLC I had a new role, and I think that helped a lot with my leadership abilities because I stuck with something for multiple years. I never got discouraged by it. I always saw it as how to do something bigger next time."

Operation Smile Student Programs
3641 Faculty Boulevard
Virginia Beach, VA. 23453
1-888-OPSMILE

This email has been sent to you
at [[S1:primary_email]]
If your preferences have changed,
you may unsubscribe at any time.